Published on host.Milano on 27th November 2015: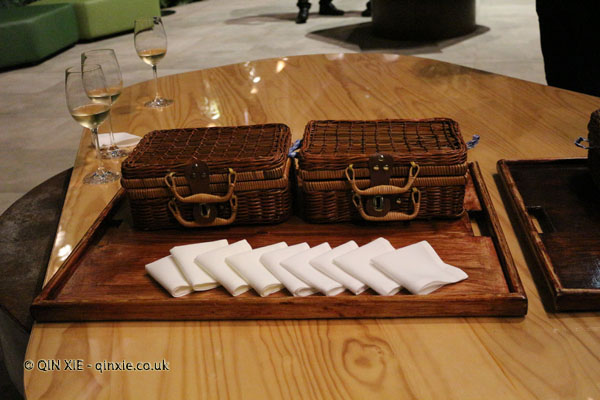 Last month I attended San Sebastian Gastronomika, an annual food conference with a focus on fine dining, ingredients and wine. Each year, the organisers focus on a different theme and this year it was the joint cities of Singapore and Hong Kong.
I had hoped that the conference would give me some insights into the food scene in Singapore and Hong Kong as both are destinations I have yet to visit. Instead however, I got thinking about design.
Let me explain.
Each day, several of the world's best chefs, both from Spain, where the conference is hosted, and from the guest cities, demonstrate dishes or ideas from their restaurant. To accompany their presentations, the chefs also prepared a little tasting sample for the audience. In most cases, the chefs had fine dining restaurants but for the purpose of the tasting sample, all of the plates, bowls and containers were plastic. So the question is, how to elevate the food even if it's served in plastic containers?
Luckily for the chefs, there were options besides the straight-up box containers. In fact, the containers were in a myriad of shapes that were designed to mimic fine dining plating. For example, one platter was shaped like an oyster and was perfect for holding a small sample of pickled vegetables. It was something that added to the overall aesthetic of the dish and propelled it from being just something ordinary.
But what does this mean for casual dining? Well the answer is perhaps most applicable to street food vendors where containers are inevitably single use.
What if, by simply using a different shaped container, you could make your casual offering a much more marketable product? What if that product could then be sold for a higher price? It could be the difference between a road-side business and a potentially more lucrative events business.
Yes, no doubt, fancy plating costs more but sometimes it's as much about the presentation as it is about the food.