Published on Yahoo Lifestyle UK & Ireland on 13th January 2014: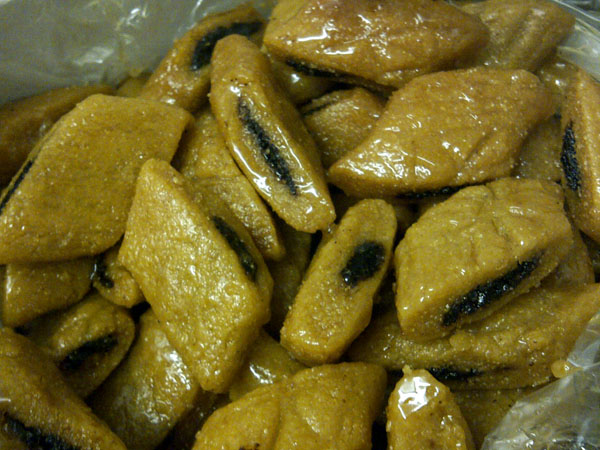 On a recent trip to Tunisia, I discovered a deliciously addictive sweet pastry called makroud. The snack is found mainly in Tunisia and Algeria but has also spread to Morocco and other parts of Northern Africa.
It's essentially date paste wrapped in semolina, deep fried and then doused in honey. It's rich, like baklava but less sweet, with a nutty crunch like biscuits.
It's not the easiest thing to make as the semolina can be quite crumbly but you'll find yourself eating one after the other until they're all gone.
Read more at Yahoo!