Published on Yahoo Lifestyle UK & Ireland on 4th February 2013: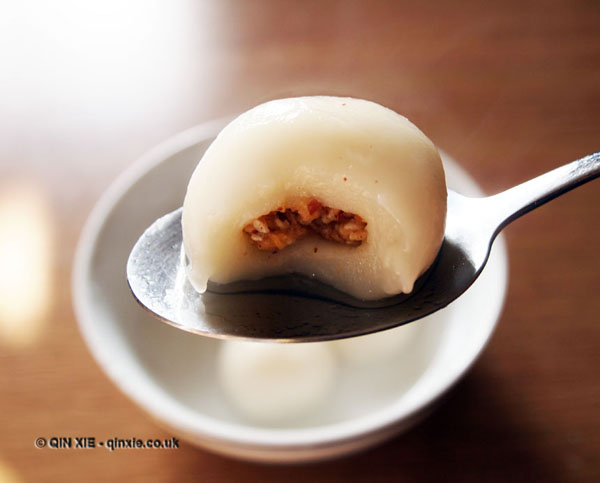 The name sounds rather strange even before you translate it (the Chinese characters for "tang" and "yuan" mean "soup" and "sphere" respectively) but it's really just a sweet filling wrapped in a glutinous rice flour pastry and served in its cooking liquid.
In China, the most popular flavour for tangyuan is black sesame but it's also commercially available in flavours such as rose, peanut and red bean.
There are lots of theories about when to enjoy tangyuan, which varies according to the part of China that you're from. Some have it at the turn of midnight for Chinese New Year while others have it on the 15th day of the festival.
Either way, the most important part of the tangyuan tradition is about family. Not only is it something to be shared with family during New Year celebrations but, in Chinese, tangyuan also sounds like "tuanyuan", or reunion.
Here's a recipe for easy peanut butter tangyuan:
Read more at Yahoo!