Published in The Sun on 11th August 2019
Also published on The Sun digital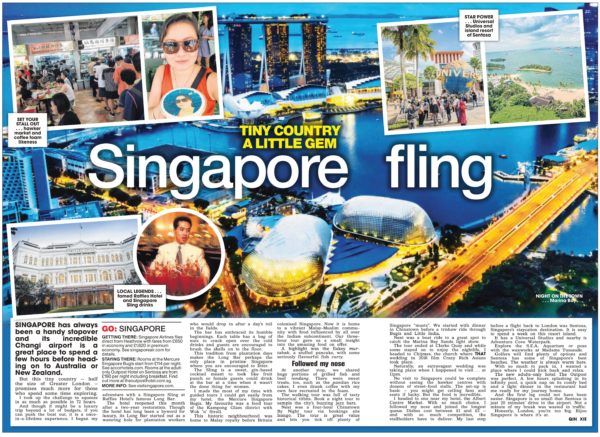 SINGAPORE has always been a handy stopover and its incredible Changi airport is a great place to spend a few hours before heading on to Australia or New Zealand.
But this tiny country — half the size of Greater London — promises much more for those who spend a night or two exploring.
I took up a challenge to squeeze in as much as possible in 72 hours, starting with a Singapore Sling at Raffles Hotel's famous Long Bar.