Published in The Sun on 10th November 2019
Also published on The Sun digital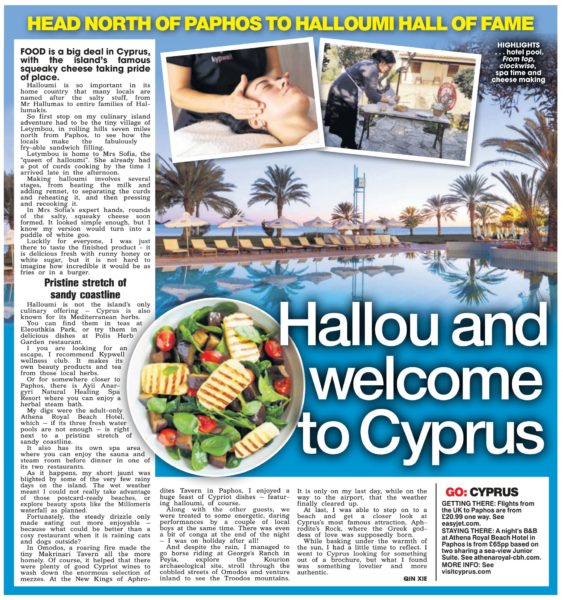 FOOD is a big deal in Cyprus, with the island's famous squeaky cheese taking pride of place.
Halloumi is so important in its home country that many locals are named after the salty stuff, from Mr Hallumas to entire families of Hallumakis.
So first stop on my culinary island adventure had to be the tiny village of Letymbou, in rolling hills seven miles north from Paphos, to see how the locals make the fabulously fry-able sandwich filling.