Published in The Sun on 16th June 2019
Also published on The Sun digital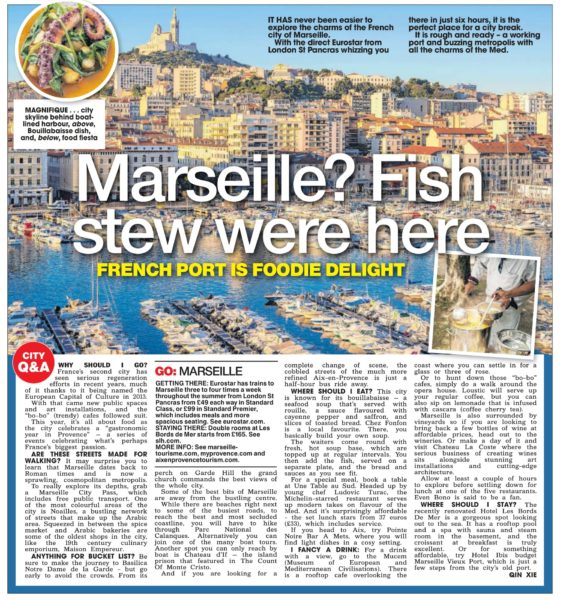 IT HAS never been easier to explore the charms of the French city of Marseille.
It is rough and ready – a working port and buzzing metropolis with all the charms of the Med.
With the direct Eurostar from London St Pancras whizzing you there in just six hours, it is the perfect place for a city break.