Published on Yahoo Lifestyle UK & Ireland on 26th August 2013: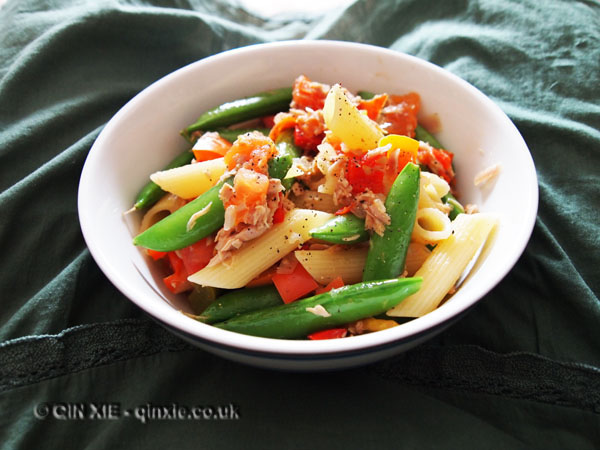 Sugar snap peas always have that hint of summer about them even when the sun is no longer shining. It's that juicy snap, heard when you break a pod in half with the littlest of efforts.
The peas inside are tiny, almost non-existent. But then it is all about the outer shells. Thick and lusciously green, they are packed with that flavoursome new season pea taste with just a touch more sweetness than you'd expect.
They're great raw in salads but I like to blanch them ever so briefly just to bring out their vibrant hue. And here in this recipe, they're cooked so gently and tossed through a dressing that it's almost like a salad. Only it's served warm.
Sugar snap pears are only around from June to about September so quick, snap them up before they're all gone.
Read more at Yahoo!