Published on Foodepedia on 27th August 2010: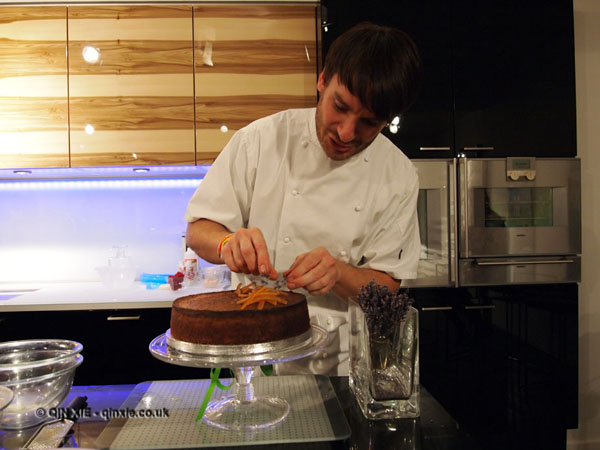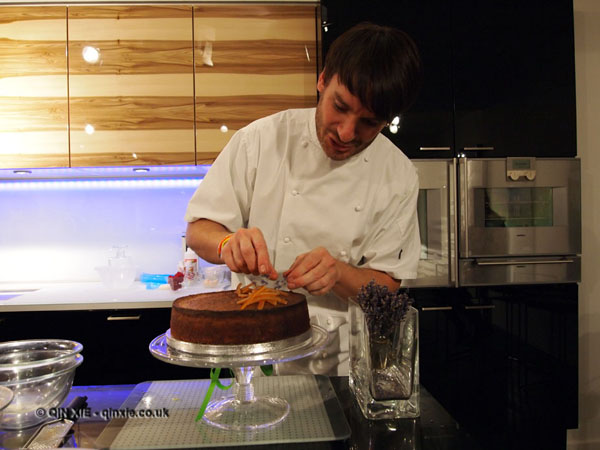 "Champagne! Champagne for everyone!" Dahling, that's how things roll at Harrods.
Well, at least that's the way things went down when Foodepedia was invited to attend a cake making master-class this week with celebrity Patissier, Eric Lanlard, at Harrod's Poggenpohl Kitchens. The event was the tasty preview of the Perfume Diaries Afternoon Tea opening at Harrods next week, not that we needed an excuse to indulge of course.
Eric Lanlard showed us how to make Grace and Shot St. Honoré, both part of the Perfume Diaries Afternoon Tea, as well as the chocolate and raspberry cake available from his Battersea emporium, Cake Boy.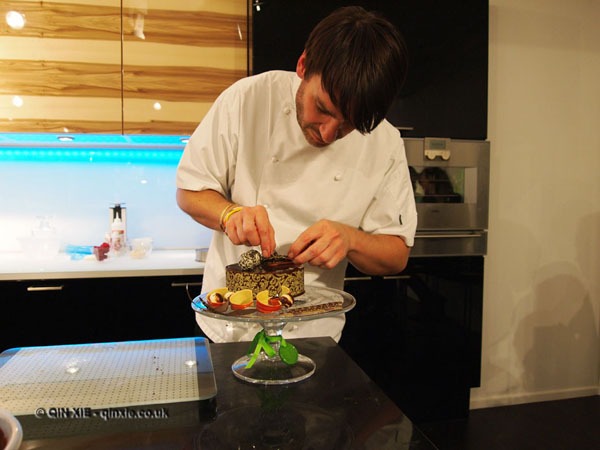 Grace was the orange and lavender almond cake, inspired by the home of perfume, Grasse. It's so rich and luxurious that you almost have to stop mid-bite to savour the flavours, except then you start to miss the taste in your mouth and would inevitably hurry on to finish the rest.
Shot St. Honoré was an Eton mess with a difference. Layers of meringue, vanilla cream, raspberry and lychee were topped with a rose petal mousse and served with a pipette of lemongrass and coconut. Discovering the different flavours was a journey in itself.
The intense experience of the chocolate and raspberry cake is pretty self-explanatory, even the shiver down your spine as the chocolate ganache melts on your tongue with just the faintest bit of raspberry sours.
They say that around three quarters of what we think we're tasting actually comes from our sense of smell. If that were indeed the case then this selection of delights would be truly intoxicating.
The Perfume Diaries Afternoon Tea will be open to the public from the 2nd of September until the 2nd of October at the Georgian Restaurant, Harrods. The Perfume Diaries exhibition will be open on the Fourth Floor at Harrods from the 28th of August.
For more information, visit www.harrods.com