Published in The Mail on Sunday on 29th July 2018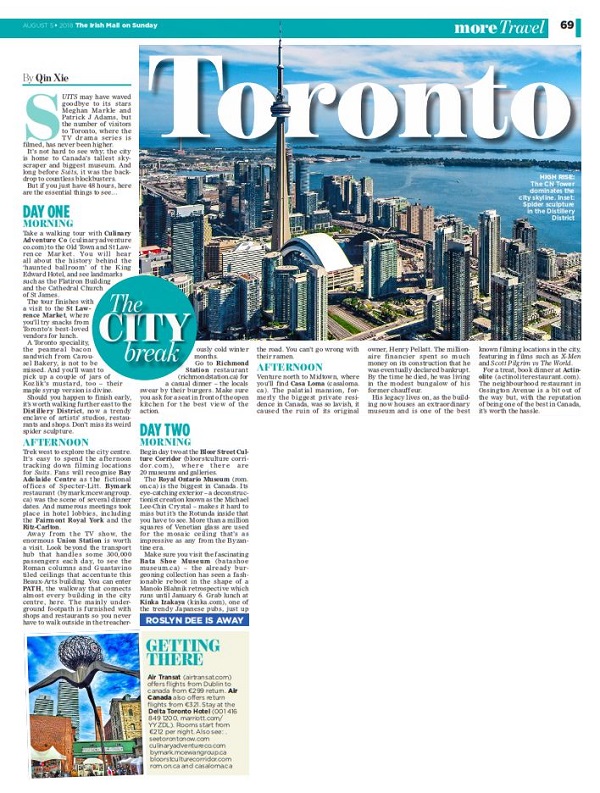 Suits may have waved goodbye to its stars Meghan Markle and Patrick J. Adams, but the number of visitors to Toronto, where the TV drama series is filmed, has never been higher.
It's not hard to see why; the city is home to Canada's tallest skyscraper and biggest museum. And long before Suits, it was the backdrop to countless blockbusters.
But if you just have 48 hours, here are the essential things to see…
Published on Metro.co.uk on 2nd July 2018
For many people, the commute to work involves any combination of cars, buses, trains or the dreaded underground.
There are the lucky few who cycle, run or walk – or even better, work from the home office.
But what if there was a more fun way to get to work?